UNIT4 Training Rifle for Law Enforcement
The UNIT4 will Improve the confidence and capability of your agency to respond to violent crime
We'll send you 600 FREE NON-LETHAL ROUNDS to prove it.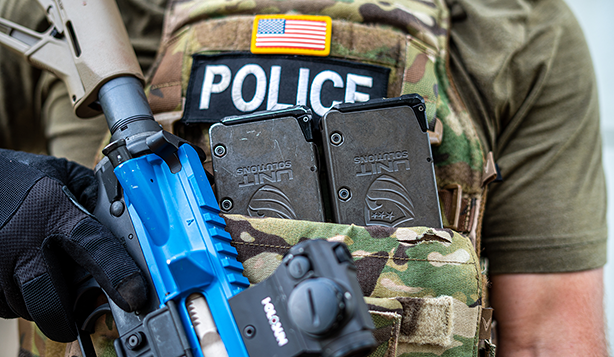 Advantages of a
Standalone training rifle
No risk of live rounds entering a training scenario
Keep duty-issued rifles with officers on shift to improve officer and community safety
Faster response times when a call comes in during training
Training will not add wear and tear to your duty rifle
Easier approvals outside the shoot house
The UNIT4 Simplifies
Active shooter response training
Classified by ATF as a non-firearm
No brass, gun powder or primer
Will not break glass or cause severe damage to facilities
Eases safety and liability concerns of stake holders
Allows for scenario based training in schools, churches, theaters, retail and office environments
The UNIT4 Rifle is
Realistic AND durable
Proudly made in the USA
Manufactured by Lewis Machine & Tool with same forgings and materials as their M4 Rifle
Identical length and weight to M4
Realistic recoil and rate of fire greater than 700 rounds per minute
30-round magazine capacity
Compatible with all M4 lights, optics and accessories
Stress tested in rugged environments and drop tested to military standards
Fire thousands of rounds without a rifle jam.
2-Year Warranty on rifles and magazines
Introducing the unit solutions prove it program
We will send you a demo kit risk-free and give you 30 days to evaluate the UNIT4 Training System to prove the value of the system for your department.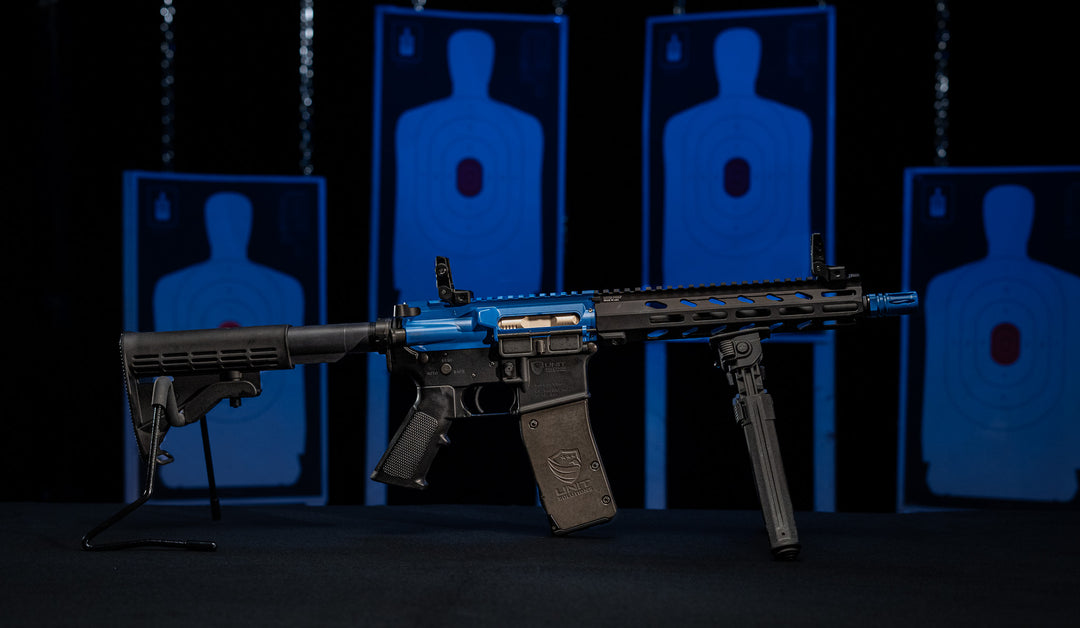 What's Included in the
Prove it program
1 UNIT4 Training Rifle with MLOK rail and iron flip sights
1 UNIT4 Magazine
10 Non-marking TPAKs (300 rds)
10 Marking TPAKs (300 rds)
Roundtrip Shipping to and from our UNIT Solutions warehouse
$350 in Value!