UNITBLU Active Shooter Response Training Program
Maximize the Preparedness of Your Department
Unitblu combines expertise of kyle morgan with versatility of the unit4 training rifle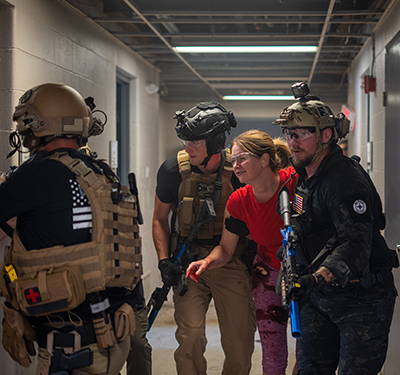 As incidents of Active Shooters continue to increase, patrol officers will be better trained to respond to these high-intensity incidents with more realistic and more frequent training.
Classified by the ATF as a non-firearm, the UNIT4 Training Rifle is a fully pneumatic system that allows all officers within a department to maximize preparedness for a potential incident by bringing the training INTO the agency's precinct or department.
The UNITBLU Program will allow for SAFE, ongoing training throughout the year, for ALL officers in a department, on YOUR footprint, at a LOW overall sustainment cost.
After the initial investment, the cost for officers to continue sustainment training is just $3 per officer per month.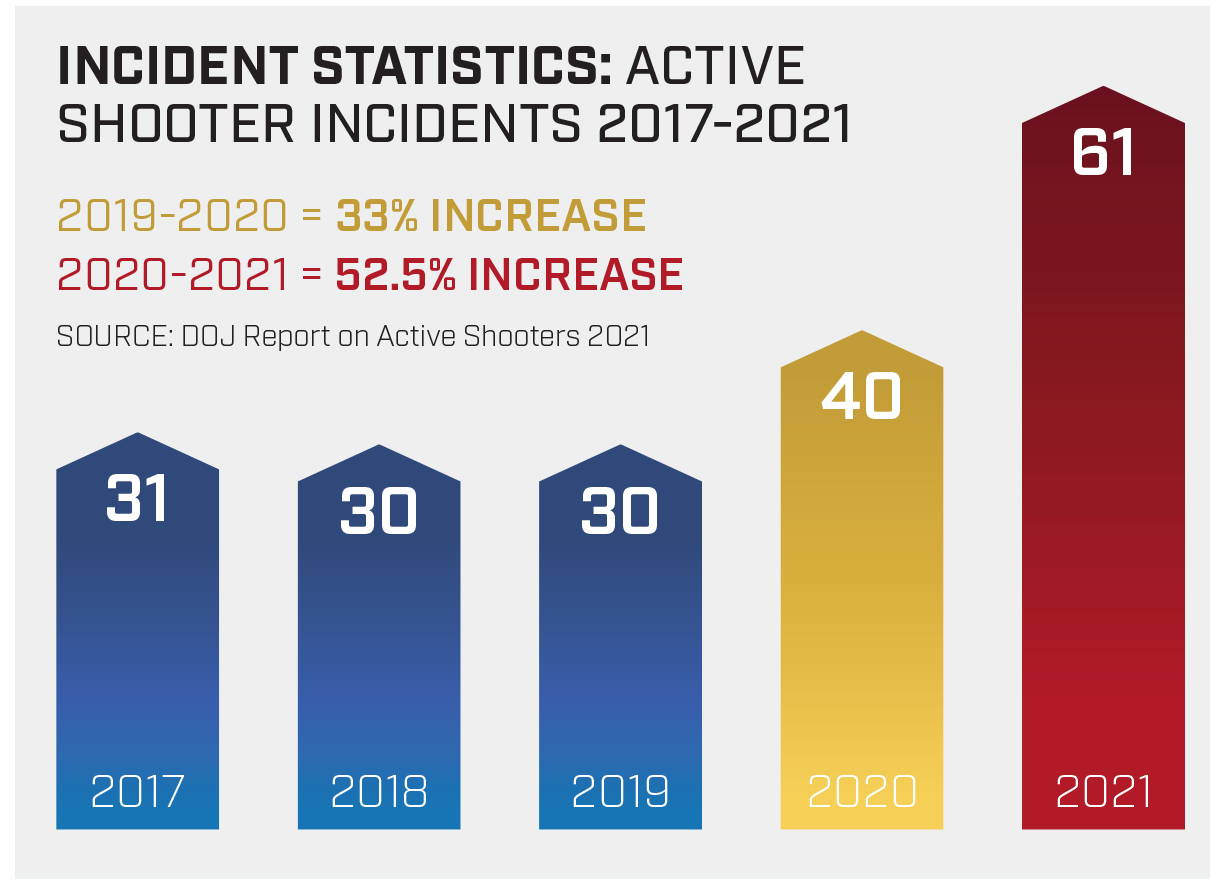 UNITBLU PROTECTOR MINDSET PACKAGE
Blu Bearing Solutions' Special Operations Protector Mindset was designed to test students' ability to make critical decisions under different types of stress and cultivate the confidence to apply lethal intervention during an active shooter situation. The environment and objectives will be realistic and based on Kyle Morgan's experience working in the most elite unit of the US Army. Students will learn leading-edge tactics used today by Tier 1 teams and will leave the course with purpose, clarity, confidence, and the tools to stop active shooters.
The UNITBLU Protector Mindset Package Includes:

- 4 UNIT4 Training Rifles
- 8 UNIT4 Magazines
- 2 boxes of Nonmarking TPAKs (1,200 rounds)
- 2 boxes of Marking TPAKs
- 2 Double-Rifle Soft Carry Cases
- 2 Portable Targets Stands with Sticks & Carry Case
- Two-Day Special Operators Protector Mindset Course with Kyle Morgan for up to 12 officers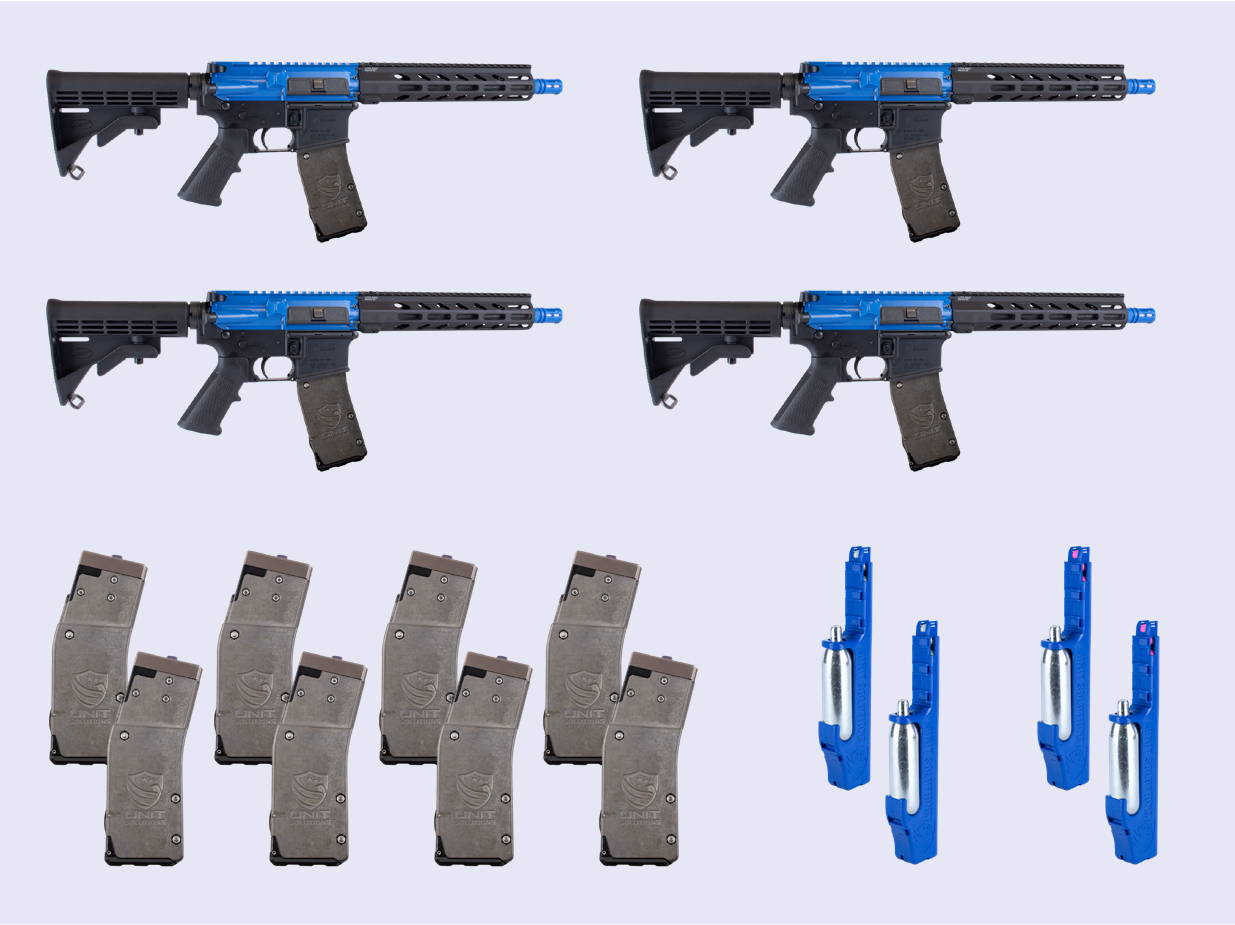 UNITBLU TRAIN THE TRAINER PACKAGE
The UNITBLU Train the Trainer Package was designed to teach students how to maximize the usage of the UNIT4 Training Rifle to train ALL officers within a given department WITHOUT leaving the department property. Retired Tier 1 Operator Kyle Morgan will provide instruction on how to set up scenarios and how to deploy the non-lethal training rifle, using rooms within a department and unused outdoor space. Rifle handling and tactics can be safely taught and re-enforced off-range, on department property, and during normal shift hours, eliminating many of the most common barriers to training.
The UNITBLU Train the Trainer Package Includes:

- 2 UNIT4 Training Rifles
- 8 UNIT4 Magazines
- 2 boxes of Nonmarking TPAKs (1,200 rounds)
- 2 Double-Rifle Soft Carry Cases
- 2 Portable Targets Stands with Sticks & Carry Case
- One-Day Train the Trainer Program focused on Maximizing Usage of the UNIT4 Training Rifle within the Department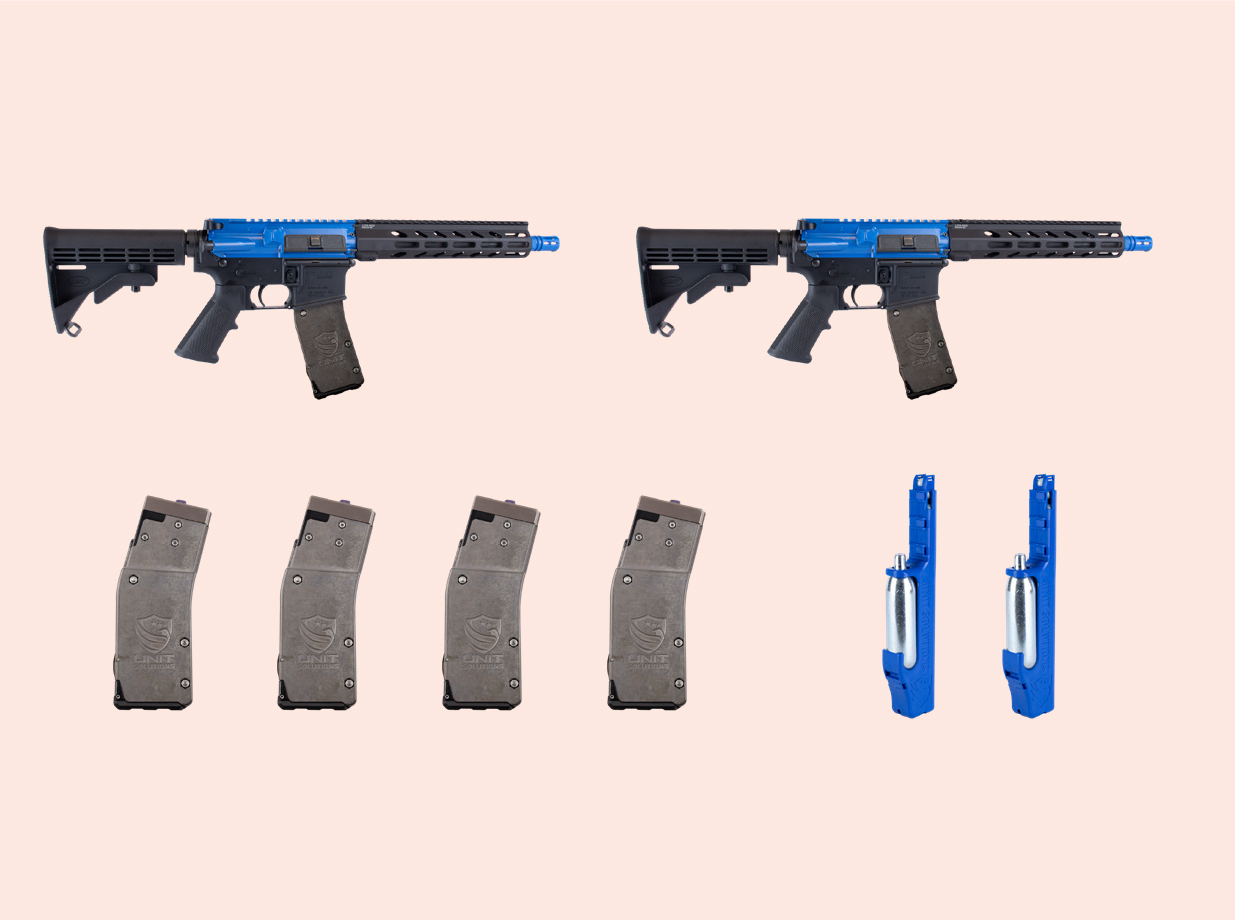 KYLE MORGAN ON THE UNIT4 Training Rifle