Unit Solutions' Frequently Asked Questions.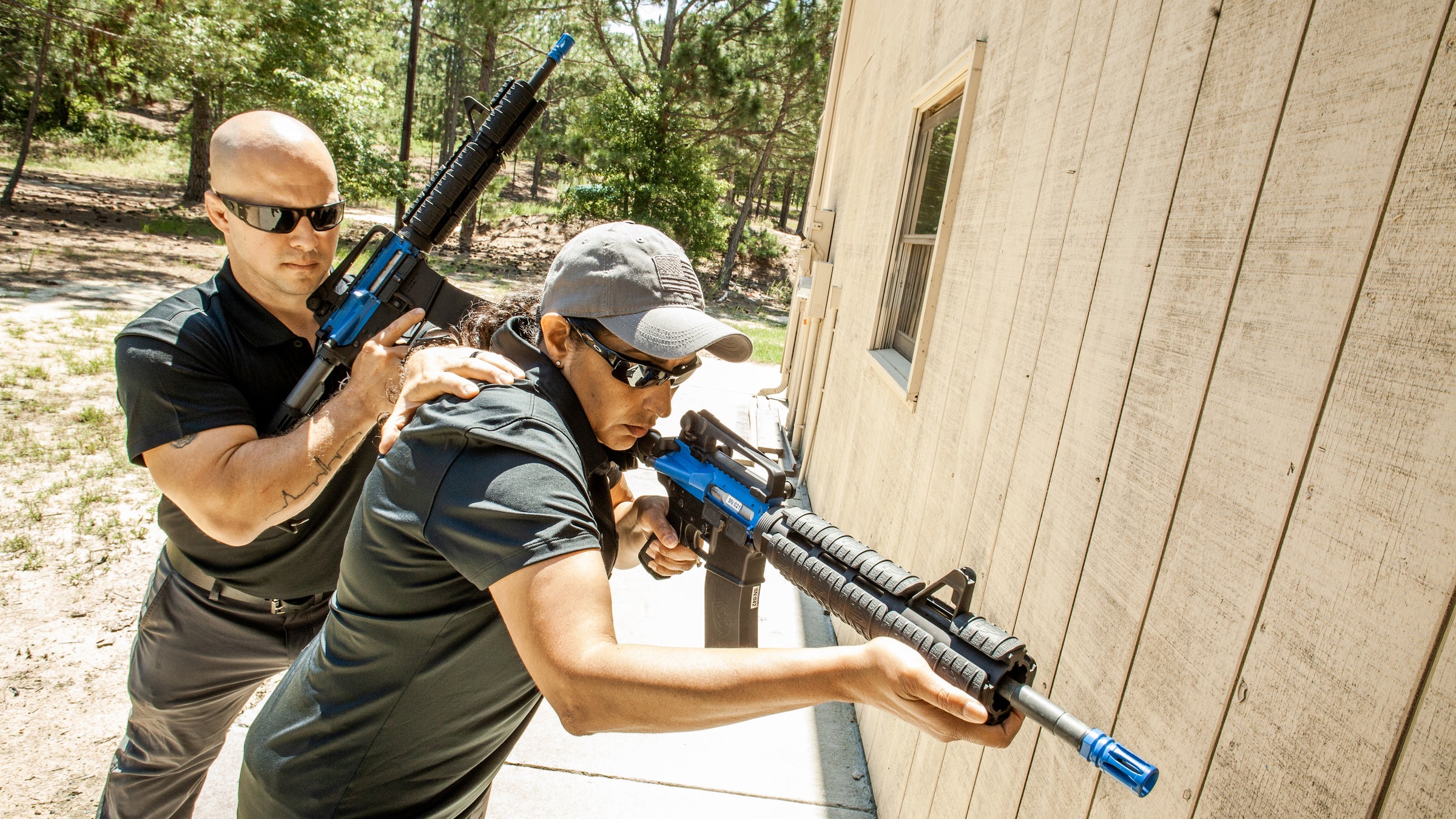 Have Questions About Our Products? Get Answers Here.
The cost of the UNIT4 Training System reflects the quality of the product. Our rifle is proudly made in America, and is contract manufactured by Lewis Machine And Tool in Eldridge, Iowa. The UNIT4 is made with military-grade materials, and combines the fit, form, function, and durability of an M4 with an ATF-certified non-lethal training weapon. It is designed to thrive in rugged, aggressive training environments.
Meanwhile, the UNIT4 Magazine is manufactured from military-grade aluminum and stainless steel. Having been extensively tested to meet the military's durability requirements, UNIT4 Magazines have been dropped 300 times from a height of five feet onto concrete, and have successfully retained their functionality.  
There are several differences between the UNIT4 Training Rifle and airsoft guns.
The differences begin with the military-grade materials we use in manufacturing the UNIT4. We've intentionally preserved real steel gun parts from Lewis Machine And Tool (who contract manufactures the UNIT4), and replaced certain internal components with our proprietary pneumatic system. The result is a realistic non-lethal training rifle with unmatched durability—something you can't find in an airsoft gun.
Another major difference is that the UNIT4 delivers accurate recoil, rate-of-fire and trigger pull. It fires in semi- and full- auto, and offers marking projectiles when you want added feedback. The 30-round magazine capacity is identical to our users' service weapons.
The UNIT4 Warranty is valid for two years if used properly and according to our Terms of Use.
Thanks to its military-grade materials and less-violent pneumatic firing system, the UNIT4 delivers optimal performance, even after heavy usage. With preventative maintenance and occasional replacement of wear parts, the UNIT4 should last for decades. Each of our testing rifles has exceeded 10,000 trigger pulls and continues to perform perfectly.
Our TPAKs are not refillable. The pre-loaded TPAKs are intended to be disposable, single-use cartridges that can be recycled once they are expelled. We designed the TPAKs so users can begin training within a matter of seconds with a full 30-round magazine, and have minimal clean-up afterwards.
While each TPAK contains enough gas charge to deliver more than 30 cycles in room temperature conditions, excess gas accounts for any changes in temperature when training outdoors. The 16g CO2 cylinder will deliver 30 shots from the UNIT4 even when training in freezing temperatures.
We are frequently asked if we offer a training pistol. Development on a UNIT pistol will commence in 2023, and it will eventually deliver the same realism, durability, and convenience that is currently offered by the UNIT4 Training Rifle. We hope to introduce our training pistol sometime in 2024.