View Unit Solutions' Terms Of Use.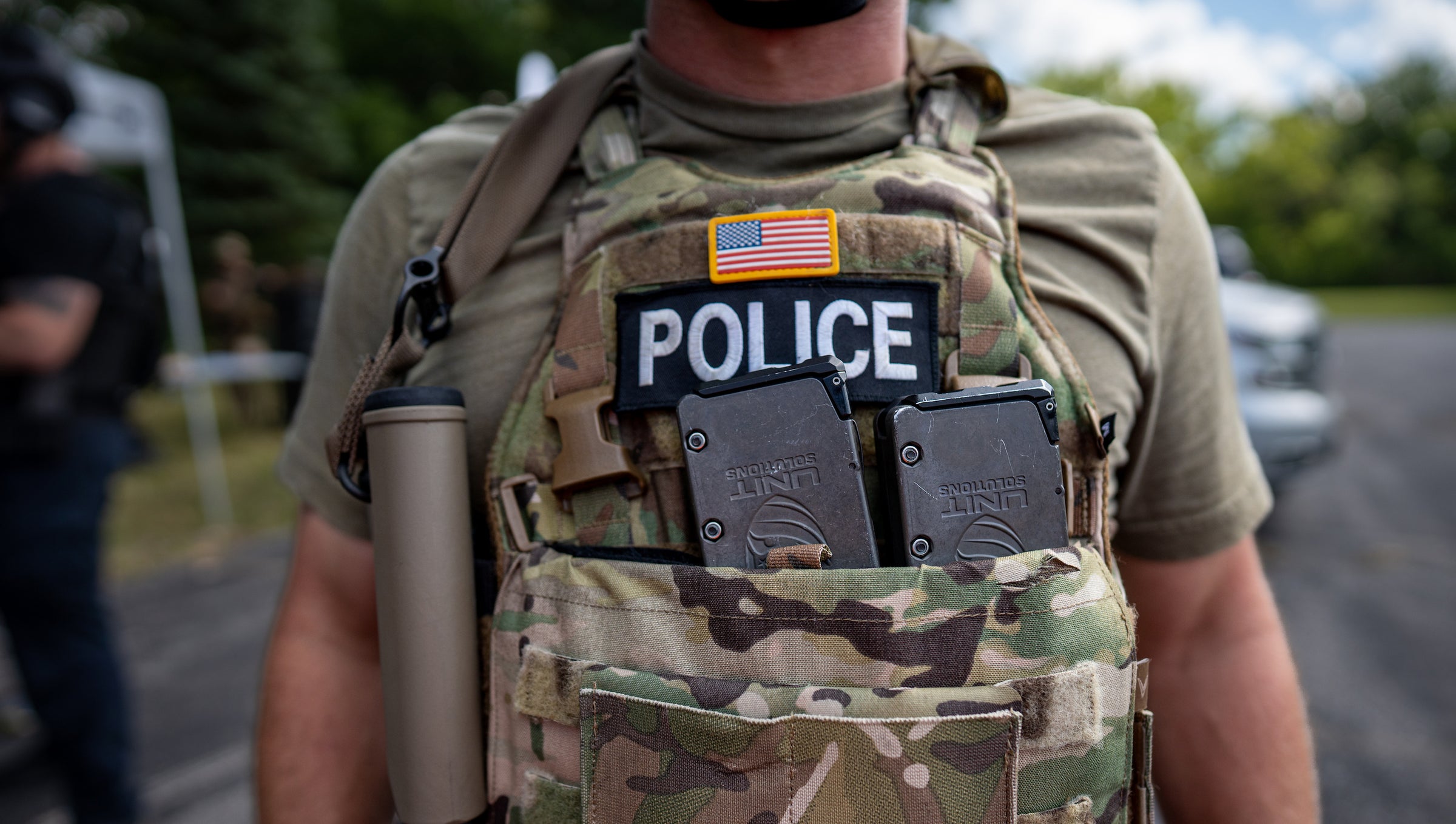 View Unit Solutions Terms Of Use.
Terms Of Use:
Effective As Of April, 2022
IMPORTANT: THIS IS A LEGAL AGREEMENT BETWEEN YOU (referenced herein as "you" or "user" or with "your") AND UNIT SOLUTIONS, INC., (referenced herein as "UNIT Solutions") THAT APPLIES EACH TIME YOU USE OR ACCESS A UNIT SOLUTIONS WEBSITE OR OTHER ONLINE APPLICATION (referenced collectively herein as "Site") THAT LINKS TO THESE TERMS OF USE ("TOU"). YOU SHOULD THEREFORE READ CAREFULLY THIS TOU AS IT GOVERNS YOUR USE OF THE SITE. IF YOU DO NOT AGREE TO THIS TOU, YOU ARE NOT PERMITTED TO USE OR OTHERWISE ACCESS THE SITE.

1. LICENSE GRANT; RESTRICTIONS. The Site is made available by UNIT Solutions, and this TOU provides to you a personal, revocable, limited, non-exclusive, non-transferable, and non-sublicensable license to use the Site, conditioned on your continued compliance with this TOU. You may print and download materials and information from the Site solely for your personal use, provided that all hard copies contain all copyright and other applicable notices contained in such materials and information, and that you do not further distribute or disclose such materials and information. This TOU is only a license and not an assignment or sale. UNIT Solutions transfers no ownership or intellectual property interest or title in and to the Site to you or anyone else. Further, UNIT Solutions reserves all rights not expressly granted by this TOU. Accordingly, you may not modify, translate, decompile, create derivative work(s) of, copy, distribute, disassemble, broadcast, transmit, publish, remove, or alter any proprietary notices or labels, licenses, or sublicenses; and you may not transfer, sell, mirror, frame, exploit, rent, lease, private label, grant a security interest in, or otherwise use in any manner not expressly permitted herein the Site.
2. USER OBLIGATIONS. By accessing or using the Site, you represent and warrant that you are at least eighteen (18) years of age (or the applicable legal age of majority, whichever is greater) and will, at all times, provide true, accurate, current, and complete information when submitting information or materials on or through the Site, including, without limitation, when you provide information on our Site. In addition, you agree to abide by all applicable local, state, national, and international laws and regulations with respect to your use of the Site.
3. CHANGES TO THE TOU. UNIT Solutions may revise and update this TOU from time to time in its sole discretion. Your continued use of the Site following the posting of a revised TOU means that you accept and agree to these updates. You are encouraged to review this TOU from time to time. UNIT Solutions reserves the right to change the Site, and any service or material UNIT Solutions provides on the Site, in its sole discretion, without notice. UNIT Solutions will also not be liable if, for any reason, all or any part of the Site is unavailable at any time or for any period.
4. PROPRIETARY RIGHTS. The Site is owned by UNIT Solutions, Inc., a California company and/or its licensors. All rights reserved. Any downloadable or printable information or materials available through the Site, unless otherwise indicated, are owned by UNIT Solutions and/or UNIT Solutions' licensors. UNIT SOLUTIONS, the Unit Solutions Tactical Training Systems Logo, TPAK, and UNIT and such other trademarks or service marks identifying UNIT Solutions' products or services are the proprietary marks of UNIT Solutions, Inc. Any use of such marks without the express written permission by UNIT Solutions is strictly prohibited.
5. UNIT Solutions welcomes your feedback and suggestions about the Site or its products. By transmitting any suggestions, information, material, or other content (collectively, "Feedback") to UNIT Solutions or its representative, you represent and warrant that such Feedback does not infringe or violate the intellectual property or proprietary rights of any third party and that you have all rights necessary to convey to UNIT Solutions and its representative, and to enable UNIT Solutions and its representative to use such Feedback. In addition, any Feedback received will be deemed to include a royalty-free, perpetual, irrevocable, transferable, and non-exclusive right and license from you for UNIT Solutions and its affiliates and representatives to adopt, publish, reproduce, disseminate, transmit, distribute, copy, use, create derivative works of, and display (in whole or in part) worldwide, or act on such Feedback without additional approval or consideration, in any form, media, or technology now known or later developed, for the full term of any rights that may exist therein; and you hereby waive any claim to the contrary.
6. PRIVACY POLICY. Please see the UNIT Solutions Privacy Policy for a summary of UNIT Solutions' practices for collection and use of personally identifiable information. You further agree that any such notices, agreements, disclosures, or other communications that UNIT Solutions sends you electronically (using the contact information you provide through the Site) will satisfy any legal communication requirements.

7. ONLINE PURCHASES. All purchases through our Site or other transactions are governed by our Terms of Sale, which you are expected to review before making a purchase on our Site.
8. LINKS TO OTHER SITES. UNIT Solutions may provide links, in its sole discretion, to other sites on the World Wide Web for your convenience. Such other sites are maintained by third parties over which UNIT Solutions exercises no control. These links do not imply an endorsement with respect to any third party or any third-party website, or the information, products, or services provided by any third party. If you decide to access any of the third-party websites linked to this Site, you do so entirely at your own risk, and subject to the terms and conditions of use for such websites.
9. THE SITE IS PROVIDED ON AN "AS-IS" AND "AS AVAILABLE" BASIS AND MAY INCLUDE ERRORS, OMISSIONS, OR OTHER INACCURACIES. UNIT SOLUTIONS EXPRESSLY DISCLAIMS ALL WARRANTIES, EXPRESS OR IMPLIED, INCLUDING, WITHOUT LIMITATION, ANY WARRANTY OF MERCHANTABILITY, FITNESS FOR A PARTICULAR PURPOSE, OR NON-INFRINGEMENT. UNIT SOLUTIONS ALSO DISCLAIMS ANY RESPONSIBILITY FOR THE CONTENT, THE MATERIALS, THE ACCURACY OF THE INFORMATION, AND/OR THE QUALITY OF THE INFORMATION, PRODUCTS, OR SERVICES PROVIDED BY, AVAILABLE THROUGH, OR ADVERTISED ON THIRD-PARTY SITES.
10. LIMITATION OF LIABILITY. TO THE FULLEST EXTENT PROVIDED BY LAW, YOU EXPRESSLY ABSOLVE AND RELEASE UNIT SOLUTIONS FROM ANY CLAIM OF HARM RESULTING FROM A CAUSE BEYOND UNIT SOLUTIONS' CONTROL. MOREOVER, IN NO EVENT SHALL UNIT SOLUTIONS BE LIABLE FOR ANY INDIRECT, PUNITIVE, INCIDENTAL, SPECIAL, OR CONSEQUENTIAL DAMAGES ARISING OUT OF OR IN ANY WAY CONNECTED WITH THE USE OF THE SITE OR WITH THE DELAY OR INABILITY TO USE THE SITE, EVEN IF UNIT SOLUTIONS HAS BEEN ADVISED OF THE POSSIBILITY OF SUCH DAMAGES. SOME JURISDICTIONS DO NOT ALLOW THE DISCLAIMER, EXCLUSION, OR LIMITATION OF CERTAIN WARRANTIES, CONDITIONS, LIABILITIES, AND DAMAGES AND, ACCORDINGLY, SOME OF THE ABOVE DISCLAIMERS AND LIMITATIONS MAY NOT APPLY TO YOU. IN SUCH JURISDICTIONS, LIABILITY WILL BE LIMITED TO THE FULLEST EXTENT PERMITTED BY APPLICABLE LAW.
11. You agree to defend, indemnify, and hold harmless UNIT Solutions and its employees, agents, directors, officers, shareholders, attorneys, successors, and assigns from and against any and all claims, proceedings, damages, injuries, liabilities, losses, costs, and expenses relating to or arising from any breach by you of this TOU or relating to any payment dispute with a third-party provider arising from a purchase or incurrence of fees made by you.
12. You may not use the Site or any of its data, systems, network, or services to engage in, foster, or promote illegal, abusive, or irresponsible behavior. Actual or attempted unauthorized use of the Site may result in criminal and/or civil prosecution, including, without limitation, punishment under the Computer Fraud and Abuse Act of 1986 under U.S. federal law. UNIT Solutions reserves the right to view, monitor, and record activity on the Site without notice or permission from you. Any information obtained by monitoring, reviewing, or recording is subject to review by law enforcement organizations in connection with any investigation or prosecution of possible criminal or unlawful activity on the Site, as well as to disclosures required by or under applicable law or related government agency actions. UNIT Solutions will also comply with all court orders or subpoenas involving requests for such information. In addition to the foregoing, UNIT Solutions reserves the right to, at any time and without notice, modify, update, suspend, terminate, or interrupt operation of or access to the Site, or any portion of the Site in order to protect the Site or UNIT Solutions.
13. INJUNCTIVE RELIEF. You acknowledge that any breach, threatened or actual, of this TOU, including, without limitation, with respect to unauthorized use of UNIT Solutions proprietary assets, will cause irreparable injury to UNIT Solutions, such injury would not be quantifiable in monetary damages, and UNIT Solutions would not have an adequate remedy at law. You therefore agree that UNIT Solutions shall be entitled, in addition to other available remedies, to seek and be awarded an injunction or other appropriate equitable relief from a court of competent jurisdiction restraining any breach, threatened or actual, of your obligations under any provision of this TOU. Accordingly, you hereby waive any requirement that UNIT Solutions post any bond or other security in the event any injunctive or equitable relief is sought by, or awarded to, UNIT Solutions to enforce any provision of this TOU.
14. TERM AND TERMINATION. This TOU will take effect (or re-take effect) at the moment you begin downloading, accessing, or using the Site, whichever is earliest. UNIT Solutions reserves the right at any time and on reasonable grounds to deny your access to the Site or to any portion thereof, and this TOU will also terminate automatically if you fail to comply with its terms and conditions, subject to the survival rights of certain provisions identified below. Termination will be effective without prior notice. You may also terminate this TOU at any time by ceasing to use the Site, but all applicable provisions of this TOU will survive termination, and each re-access or use of the Site will re-apply this TOU (then in effect) to you. The provisions concerning UNIT Solutions' proprietary rights, Feedback, disclaimers of warranty, limitations of liability, waiver and severability, entire agreement, injunctive relief, and governing law will survive the termination of this TOU for any reason.
15. GOVERNING LAW. The Site is controlled and operated by UNIT Solutions from its offices within the United States. This TOU has been made in, and will be construed and
enforced in, accordance with the laws of the State of California as applied to agreements entered into and completely performed in the State of California. Any action to enforce this TOU will be brought in the courts presiding in the State of California, and all parties to this TOU expressly agree to be subject to the jurisdiction of such courts. Access to the Site may not be legal by certain persons or in certain countries. If you access the Site from such areas, you do so on your own initiative and are responsible for compliance
with local laws.
16. WAIVER & SEVERABILITY. Failure to insist on strict performance of any of the terms and conditions of this TOU will not operate as a waiver of any subsequent default or failure of performance No waiver by UNIT Solutions of any right under this TOU will be deemed to be either a waiver of any other right or provision or a waiver of that same right or provision at any other time. If any part of this TOU is determined to be invalid or unenforceable pursuant to applicable law including, but not limited to, the warranty disclaimers, venue, claim, and liability limitations set forth above, then the invalid or
unenforceable provision will be deemed superseded by a valid, enforceable provision that most clearly matches the intent of the original provision, and the remainder of this TOU shall continue in effect.
17. ENTIRE AGREEMENT. No joint venture, partnership, employment, affiliate, or agency relationship exists between you and UNIT Solutions as a result of this TOU or your utilization of the Site. This TOU, UNIT Solutions then-current Privacy Policy and then-current Terms of Sale represents the entire agreement between you and UNIT Solutions with respect to use of the Site (or the purchase of a product(s) or service(s) therefrom) and supersedes all prior or contemporaneous communications and proposals, whether electronic, oral, or written between you and UNIT Solutions with respect to the Site. You may not assign or transfer any rights under this TOU without the prior written consent of UNIT Solutions.
18. CONTACT INFORMATION. If you have questions regarding these Terms or the Site,
contact Unit Solutions at: customerservice@unitsolutions.com.