UNIT4 Training Rifle for Professional Training Companies
Partnering with UNIT Solutions will transform your training business.
Everything you need to know about the unit4:
Save Big And Earn $$$ as a
UNIT Marketing Partner
We make it easy for professional training organizations to invest in the UNIT4 at the best price of any customer. These discounts reflect our 2023 MSRP and are available with your first purchase after opting into the UNIT Solutions Marketing Partner Program.

Even better, we offer our trainers a 15% commission on any sales generated through their training or network.
The Best system for
professional trainers
Manufactured by LMT Defense with same forgings as their M4
Compatible with all carbine lights, optics and accessories
Realistic recoil and rate of fire
Identical weight, length and magazine capacity to M4
Fire hundreds of rounds without any rifle jams
Only requires eye and mouth protection
The UNIT4 Has Been ADOPTED BY DOZENS OF PROFESSIONAL TRAINING COMPANIES AROUND THE u.s.a.
Ambipar Response
Asymmetric Solutions
AWATT
Black Flag Solutions
Blu Bearing Solutions
Camp Liberty
Cognoscente Defense Solutions
Core Vision Training
Defender Series Training Group
Dukes Defense
Eaglehead Training Group
EDC Training & Tactics
Forged in Training
Force Frontier
Freedom Defense
Freedom First Tactical
Freewind Defense
Frogman Tactical
FSC Africa
Ghost Firearms Training
Gladiator Gunz
Gladius International
Grey Prism Strategic
Grit'R Sports & Outdoors
Kanex Tactical
Legends Firearms
Liberty Firearms MT
Light Horse Tactical
Mechanical Warriors
Midwest Preparedness Center
Millbrook Tactical
MILO Range
MKDS Training Group
Pagosa Gun Works
Paratus46
Primal Risk
Recom Actual
Royal Range USA
Silver Eagle Group
Six Eight Training Group
Strategic Training Group
Tactical Operations Group - US
Trident Response Group
Trinity Training Complex
Troy Guardian Defense
Valkyries Austere Medical Solutions
Valletta Industries
Introducing the unit solutions PAY IT FORWARD PROGRAM
We will send you 1 UNIT4 Training Rifle, 1 magazine, 600 non-lethal training rounds and a return shipping label for just $199!
If you move forward and purchase a UNIT4 Training Rifle, a $199 credit will be applied to your first order.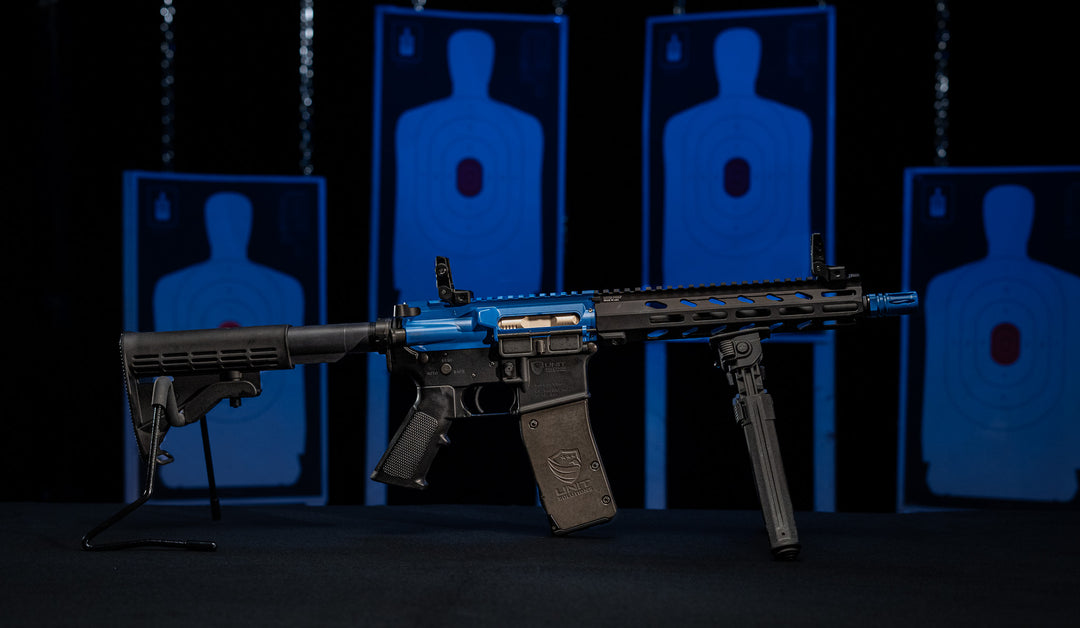 What's Included in the
Pay It Forward PROGRAM
1 UNIT4 Training Rifle with MLOK rail and iron flip sights
1 UNIT4 Magazine
10 Non-marking TPAKs (300 rds)
10 Marking TPAKs (300 rds)
Roundtrip Shipping to and from our UNIT Solutions warehouse
$350 in Value!
Ready to Get Started?
Complete the form below to request a quote, or to speak with a UNIT Solutions representative about our Marketing Partner Program & Pay It Forward Programs